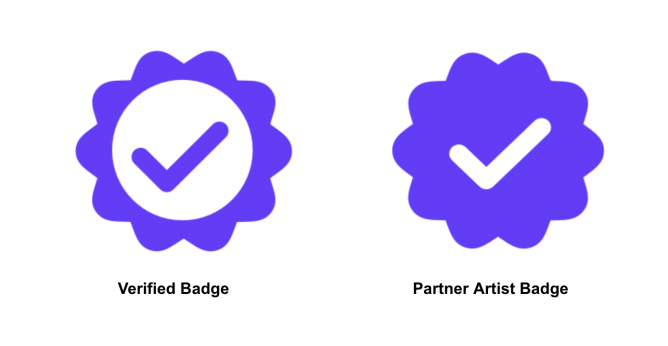 Verified on Smule? What does that mean?
If you see a check mark next to person's name on Smule, you know their account has been verified. What's that mean? It means that we've made sure they are who they say they are. There are actually two types of verification, and each has its own special check mark.
Types of Verification
Partner Artist
A Partner Artist check mark indicates the person is an official Smule partner artists, a professional artist who we collaborate with.
Verified Account
A Verified Account check mark indicates a verified account of a high-profile user. Generally, these are brands, celebrities, or others who are part of our ambassador program.